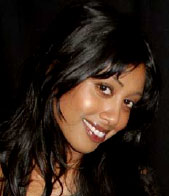 Sound judgement, born from real experience



Ambi Consulting is a personal advisory service for the entertainment industry. We focus on all legal aspects of the media world and people within it. This means we offer advice and information on every aspect of law and the entertainment industry, whilst at the same time guiding you through the pitfalls of setting up, and seeing through to fruition, new business ideas, ways to incorporate personal ambitions and goals, and marrying individual success with corporate prosperity.

Ambi Sitham is one of the media and entertainment industries most well known and well connected legal advisors. Since setting up her own consultancy, Ambi Consulting, in 2006, she has concentrated not just on offering legal advice, but cementing her position as commentator for the modern media and entertainment world, regularly appearing on prominent forums including ITV, CNN, Sky News and the BBC. Ambi Consulting is based in London and provides a global one stop shop for corporate and legal advice, alongside mentoring, personal and professional coaching.

A qualified media lawyer, Ambi Sitham has worked with dozens of prestigious clients (everyone from Harvey Weinstein to Naomi Campbell), and is also part of a specialist legal team providing pre-publication advice for newspaper groups. She has earned a justified reputation as a legal specialist, offering insightful advice and commentating on defamation, broadcasting and high profile court cases and legal issues in the media spotlight.